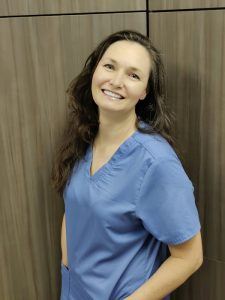 Ladilia Trifunovic ("Dr. Dee"), DMD
Dr. LaDilia Trifunovic or "Dr. Dee" has been involved in the field of dentistry for 25 years. Graduating from NSU in 2008, Dr. Dee has been providing qaulity dental care for Sunrise and the surrounding Fort Lauderdale community at The Sunrise Dentist. Originally from Northern California, Dr. Dee enjoys exploring nature and spending time with her family. Her hobbies include reading and Lego building. She encourages all of her patients to "take a moment in this busy life for self care!"
Meet Our Team
Our dentist and team are excited to meet you! We are perfectionists, committed to providing you with the highest possible quality of care so that you can achieve and maintain excellent oral health and a beautiful smile. We also take the time to help you feel comfortable and make sure you understand all your options. Give us a call at (954)-749-2600 to learn more about dental care in Sunrise, Florida, and make your appointment at The Sunrise Dentist!
¡Se habla español!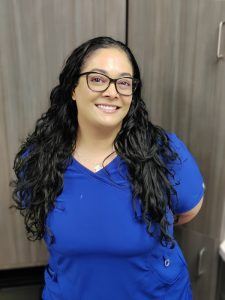 Kimberly
Insurance Coordinator, Dental Assistant
Although Kimberly officially joined us in 2014, she has been training in our office since 2000! Kimberly is truly a team player. She makes sure that the insurance work is done before our patients arrive, ensures that claims get paid, keeps the inventory stocked and assists Dr. Dee with various procedures. She loves the family atmosphere at our office where she can be herself.
Family is everything to Kimberly. In her spare time she enjoys hiking, snorkeling and perfecting her swing at batting cages.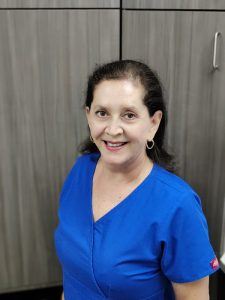 Lidia
Dental Hygienist, CRDH
Lidia graduated from Miami Dade College in 1996. She completed a course in local anesthesia at Broward College in 2013 and joined our team in 2019. She is always on time and recommends our office to family and friends.
Lidia is married and has a daughter, a son and three granddaughters. She likes dominos, puzzles, swimming and traveling. She is always attending seminars to acquaint herself with new and improved products and the latest laws and regulations. Her interests include Spanish and the native peoples of Central America.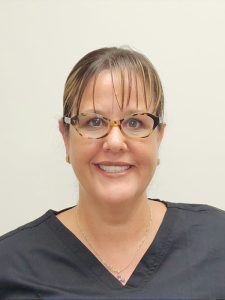 Melody
Dental Hygienist, RDH, LDO
Melody joined our team in 2017. She gradated from Miami Dade College with an Associate of Science in opticianry in 1991. She earned her Associate of Science in dental health in 2001. Melody is a people person. She takes the time to get to know each patient as a person and to be responsive to their needs. She provides meaningful care and ensures trust and continuity that increases patient referrals. She enjoys being part of a professional dental team.
Away from the office Melody enjoys cooking, grilling, dining out and traveling.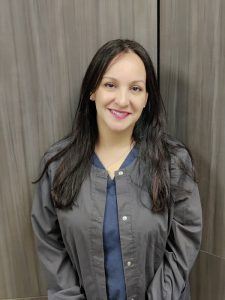 Shannon
Office Manager/Treatment Plan Coordinator
Shannon has been working with Dr. Dee for nine years and has been in the dental field for 13 years. Making the office run smoothly from day to day is her main goal. This includes making the patients comfortable with all aspects of their visit. Taking as much as possible from Dr. Dee's plate so she can focus on excellent patient care is also a priority. Shannon hopes that the team at Dr. Dee's dental office creates a great atmosphere for the patients to feel welcome and calm.
Outside of the office, Shannon enjoys being with her family, going to concerts and comedy shows. She also has a new love for musicals theatre.